Lynch Certified Used Vehicles
Used vehicles can come in all different conditions based on a multitude of factors. At Lynch Family of Dealerships, every used vehicle that is sold off our lots is "Lynch Certified", which means it comes with a package of deals and protection that provide luxury and safety each Lynch Certified vehicles.
In addition, we have a series of steps that each of our used vehicles undergo before being sold off any of our lots. With Lynch Certified, we go above and beyond through our reconditioning process to ensure that every customer receives quality when they buy a Lynch Certified Used Vehicle from any of our 7 locations.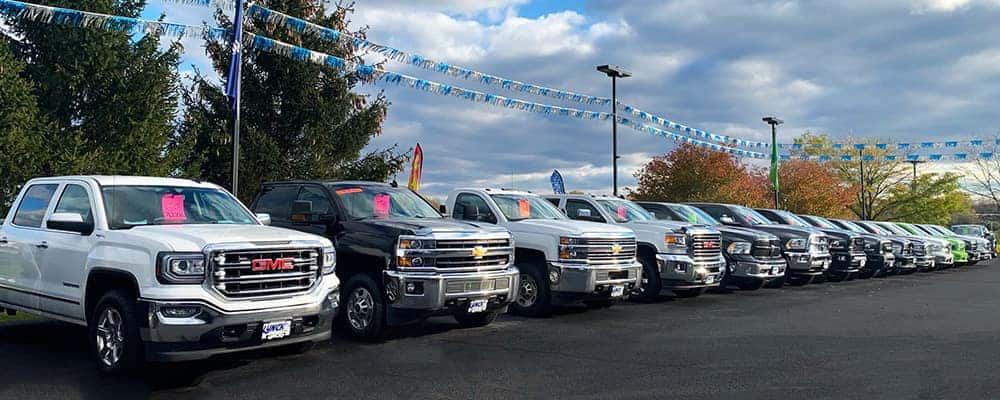 Lynch Certified
Being a Lynch Certified used vehicle comes with 8 different complimentary services and guarantees which includes: a 90 day or 3,000 mile certified guarantee, 168 point inspection to determine eligibility, free vehicle history report, 10 day/500 mile exchange policy – satisfaction guaranteed, free lynch rewards enrollment, road hazard protection for 12 months, $500 body shop deductible reimbursement, and a complimentary first oil change.

Our Reconditioning Process
Every used vehicle that is either traded or sold to our dealership must go through a list of 22 steps before it can be sold again to another customer. These steps include: checking that all restraining devices, seats and headrests work properly and are present, repairing any fluid leaks, checking brake friction on brake pads and brake shoes, testing the battery and replacing if needed, checking for a spare tire, wheel, and spare tire equipment, and checking the air conditioning system is at a proper charge level and works correctly.
In addition, this process includes replacing any loose steering, suspension parts, and wiper blades, changing the oil, filter, engine and cabin air filters (if needed), leveling off fluids and changing if needed, checking the treads on all tires, changing fuel filters and topping off DEF fluid on diesels, performing recalls prior to vehicle sale, deleting all prior personal or GPS data, erasing universal garage openers, checking all lights to ensure functionality, removing any wheel locks and installing lugnuts in their place, and finally disclosing aftermarket modification of parts, window tint (and making sure it is a legal amount), repairs not performed on window stickers, and any frame or unibody damage.
We know this may seem like a long list, but here at Lynch Family of Dealerships, we pride ourselves on always putting the customer first in service, but also safety.