What to Expect from Electric Vehicles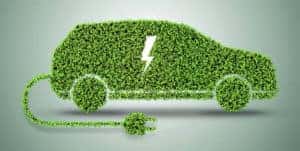 Electric vehicles have come a long way since the first electric car release of the Roadster in 2008 by Tesla. Electric vehicles (EVs) have a battery instead of a gas tank and a motor instead of an engine. EVs can be either fully or partially powered by electricity, whether there is a hybrid option on a specific vehicle. Because EVs use rechargeable batteries to move, they actually accelerate faster than gas powered vehicles. This is why many people feel that EVs drive lighter in comparison to fuel vehicles.
As technology advances, more car manufacturers are adding more electric vehicles to their fleets. In fact, by the year 2024, over 3 dozen new battery electric vehicles (BEVs) are set to release to the public. In addition, it has also been challenged that over half of all fleets in the auto industry be electric by 2030. Although technology advances quickly, too rapid of an expansion could make it difficult for the consumer to keep up with upcoming products, trends, and changes.
Why Electric Vehicles?
Years ago, there were only a limited number of electric vehicles on the market, but now there are many more. Today there are over 300 different EV models from various manufacturers all over the world, which is a 40% increase since 2019. This being said, with there being more vehicles to choose from, there are now definitely more affordable options so that more car buyers can easily choose to go electric. 
Regardless of your reason for going electric, whether you're an environmentalist, former gas guzzler, or an up-to-date technologist, today's EVs provide more than ever before. More car buyers are choosing electric vehicles because of their impressive efficiency, performance, and lower overall costs. By 2040, many car companies aim for all of their sales to be zero-emissions EVs..
Charging Stations
Many people who drive gas-powered vehicles are worried whether the charging infrastructure for electric vehicles is mature enough to support their daily needs and travel habits, and while this may be a valid concern, there are charging stations all over. Within the continental United States alone, there are over 50,000 publicly available EV chargers. This includes in big cities and small towns, which don't even take private charging stations within people's homes or small businesses that can be used.
Upcoming EV in GMC, Lexus, Honda, and GM
This year, even more news on electric vehicles has been released to the public. Recently, the 2022 GMC Hummer EV had its first test drive review. This is huge because the Hummer is known for lower gas mileage, so having an electric option will definitely turn some heads. In addition, the NHTSA (National Highway Traffic Safety Administration) has been working hard to ensure that all defective and overused batteries are checked and recalled by auto manufacturers. This includes over 140,000 vehicles covered by the NHTSA.
The 2023 Lexus RZ electric SUV will also be revealed to the public on April 20th, 2022. This will be a huge step for Lexus because one of their long term goals is to be all-electric by 2030. Lastly, Honda and General Motors plan to make the most powerful electric vehicles powered with Ultium batteries through working together with Sony. This collaboration will help both companies revamp their preexisting models into electrically powered vehicles for the future. The two companies plan to have a variety of EVs using GM's Ultium battery by 2027.
Electric Vehicles at Lynch Family of Dealerships
Our dealerships do indeed have electric vehicles on our lots, but there will definitely be more on their way due to the approaching demand of EVs across the country. Whether you are looking for an upgrade in vehicle, want to try something new (like an EV), or would like to start going more "green" through driving a zero-emissions vehicle, we at Lynch can find you the vehicle of your dreams, and it all starts with a simple test drive!
Check out our current EV inventory or come in to any of our convenient locations around Wisconsin! We pride ourselves on always putting you, the customer, first.