Top Fuel-Efficient Vehicles
Lynch, a Family of Dealerships around Southeastern Wisconsin, sells a variety of vehicles in various makes and models from 8 different vehicle brands: Chevrolet, GMC, Buick, Jeep, Ford, Chrysler, Dodge, and Ram. Of these brands, there are a few great options for fuel-efficient, gas-powered vehicles.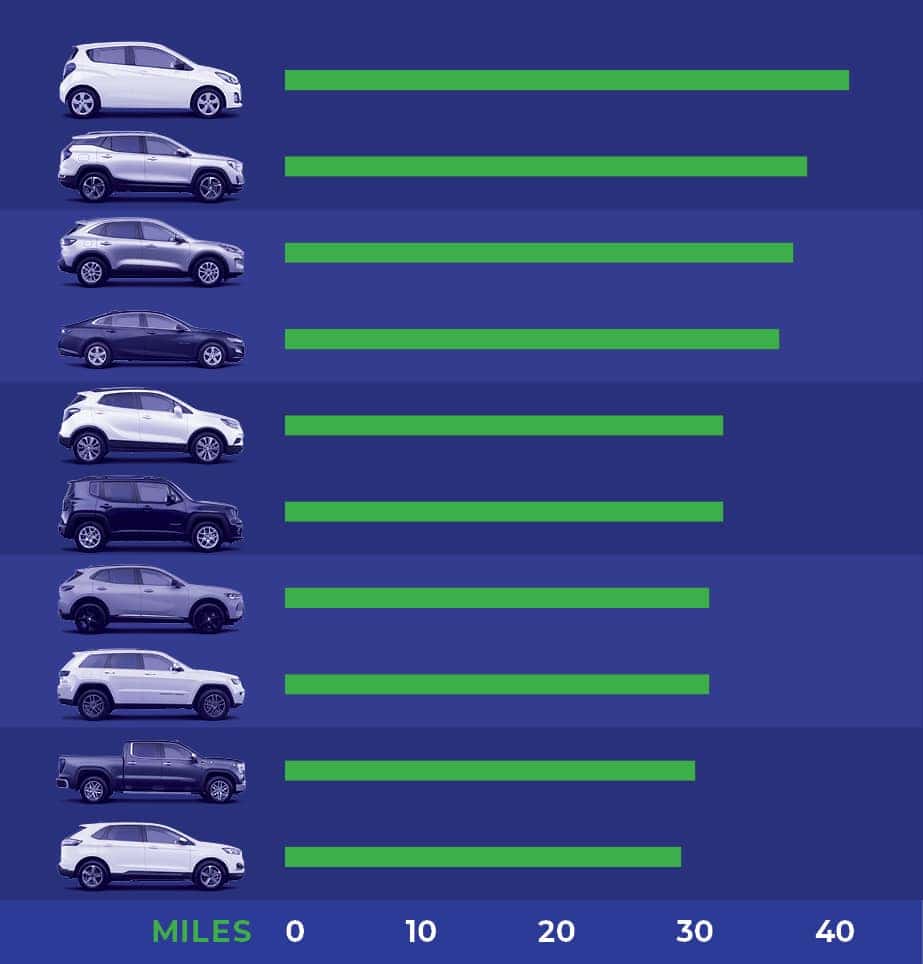 Lynch's Top Fuel-Efficient Models
In addition to relying on these 8 brands to supply our dealerships with the newest models, Lynch Family of Dealerships also sells Lynch Certified Pre-Owned vehicles of all different brands and makes, not just the same 8.
Top 10 USED Fuel Efficient Vehicles
2017 Hyundai Ioniq Hybrid – 59 hwy mpg
2019 Honda Insight – 52 hwy mpg
2016 Toyota Prius – 50 hwy mpg
2017 Kia Niro – 49 hwy mpg
2013 Volkswagen Jetta – 48 hwy mpg
2017 Honda Accord Hybrid – 47 hwy mpg
2010 Honda Civic Hybrid – 45 hwy mpg
2017 Chevrolet Volt Hybrid – 42 hwy mpg
2016 Chevrolet Spark – 41 hwy mpg
2015 Ford C-Max Hybrid – 40 hwy mpg
Here at Lynch, every Pre-Owned vehicle is "Lynch Certified" which means that this vehicle went through a series of steps within our Reconditioning Process to ensure both quality and safety in our used vehicles.
Lynch's Pre-Owned Reconditioning Process
Every vehicle that is traded or sold to our dealership goes through a mandatory list of 22 steps before it can be sold off our lots again. This process includes ensuring all parts work properly, double checking safety features, repairing any leaks or worn parts, testing the battery and replacing if needed, replacing any loose pieces, changing air filters and oil, as well as checking for a spare tire, wheel, and spare tire equipment, and so much more.
We know this is a long list, but here at Lynch Family of Dealerships, we promise to take our time to ensure that you receive quality and safety with every vehicle bought from any of our locations.