Lynch Family of Dealerships: A 2022 National Top Workplace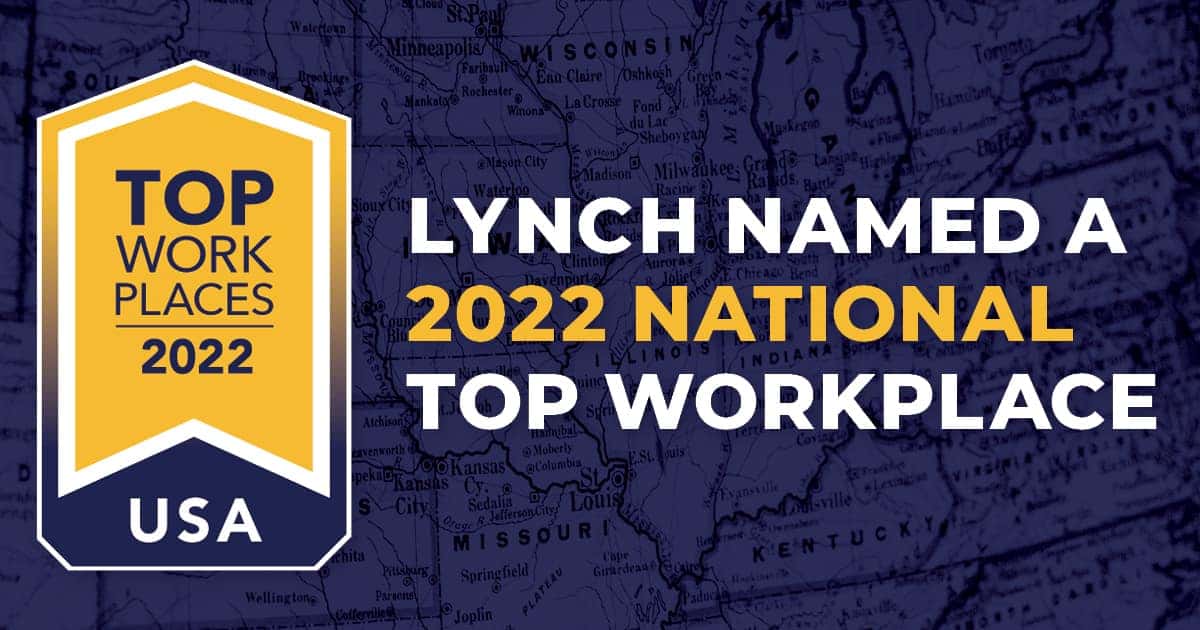 Lynch Family of Dealerships is a chain of 7 Wisconsin locations offering Buick, Chevrolet, Chrysler, Dodge, Ford, GMC, Jeep, and Ram vehicles. With dealerships in Burlington, Kenosha, West Bend, Waterford, and 3 Mukwonago locations, Lynch Family of Dealerships has quickly expanded since opening its first location in Burlington in 1957. John and Elinor Lynch joined the automotive industry when they opened their first location in Burlington over 60 years ago. Ever since opening, their beloved company has been successfully operating, expanding, and serving the great state of Wisconsin.
2022 Top Workplace
For the last two years, Lynch Family of Dealerships was named a "Top Workplace" by the Journal Sentinel. This year, Lynch Family of Dealerships was again named a "2022 National Top Workplace" for the third year in a row. Being one of the most trusted car dealerships in Wisconsin, this was an amazing accomplishment for our dealerships, staff, and company history.
A Career at Lynch Family of Dealerships
With a current staff of over 500 employees, multiple locations, and increasing vehicle inventory, we are always looking for more individuals to join our tight-knit team at any of our dealerships.
At Lynch Family of Dealerships, we promise to not only treat our customers with the best service, but also our employees! When working at Lynch, employees receive paid vacations and holidays, industry leading health, dental, and vision insurance, 401k retirement plan with discretionary employer match and profit-sharing, paid short term disability, life insurance, and AD&D coverage, health savings, flexible spending, and dependent care, health insurance incentive program, employee discount on vehicles, parts, and service, health and fitness membership subsidies, employee assistance program, and employee referral program.